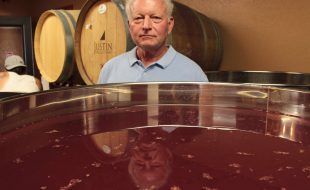 In only a year, Artesian Cellars Winery has become a hot spot in Pahrump. But not without a series of abrupt twists and turns, leading staffers to joke that the winery's name should be Adaptation Cellars. The winery enters its second year with a robust promotional calendar, 21 employees and compliments from a Las Vegas Strip sommelier.
Read More
Target Your Customer
Reach Your Prospect


Grow Your Business
Collab.ink DM is the marketing partner to promote your business. Let us help you bring your passion to the world through digital marketing.
Some of our services include:
Creating strategic marketing plans
Increasing social media reach
Elevating sales with email marketing
Rising your website listing with content
Contact us at:
775.430.5029
or visit our website www.collabinkdm.com